Tapestry Weaving Tool Kit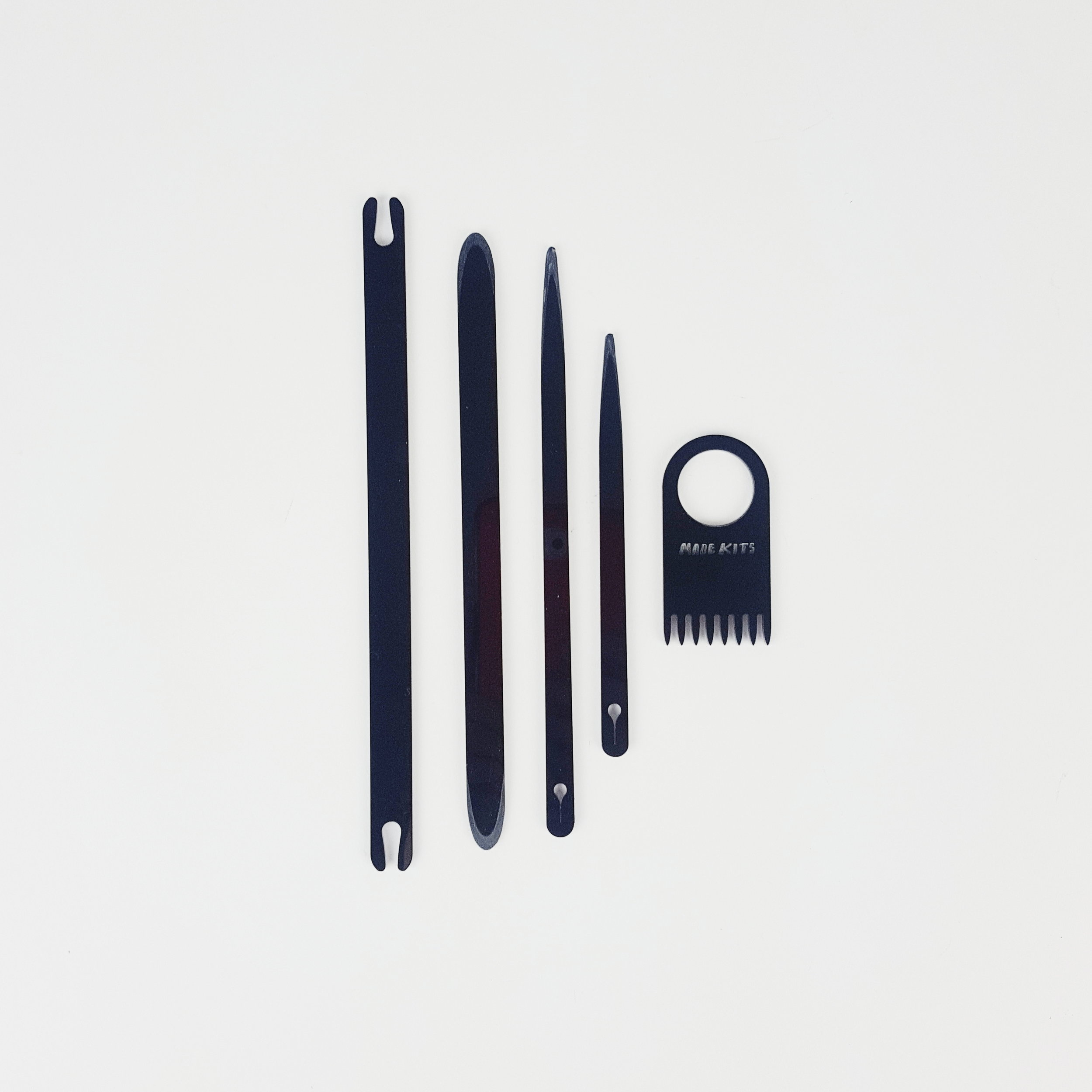 Tapestry Weaving Tool Kit
This weaving tool kit is sized to match the small hand loom perfectly. The long needle will make a single pass across the loom and the short is perfect for getting in tight spaces. The tiny shuttle is perfect for thick yarn and the shed stick will stretch across the entire width of warp on the small hand loom. Our weaving comb can be worn on your ring finger or with a string around your neck for easy access when you need it.
Needles feature our original yarn cinching eye so you don't have to keep rethreading as you weave.
Includes
Long needle, 1/8" x 1/2" x 7"

Short needle, 1/8" x 1/2" x 4"

Tiny stick shuttle, 1/8" X 1/2" x 6"

Tiny weaving comb, 1/8″ x 1″ x 3″

Small double ended shed stick, 1/8" x 1/2" x 7"

Made from acrylic

Available in black, white, translucent green, peachy pink, olive or lilac
Designed and handcrafted in Madison, Wisconsin.
*As with all acrylic or wood tools, take good care not to drop or put tons of tension on them to prevent breakage.